Need Help?
Please Feel Free To Contact Us. We Will Get Back To You With 1-2 Business Days.
magic@magicshipping.com
+2 0122 –2301211
Marine Suppliers
Marine supply department is one of Magic Shipping Agency departments who is acting as a Marine and food suppliers to the marine units and drilling rigs;

Magic Marine Supply is an official and authorized marine suppliers/ship chandler by ministry of finance (custom) and Egyptian port authorities.
We have the official catering licenses to supply any marine unit at any Egyptian port, which is government requirement in order to execute the services of marine suppliers and ship chandlers. 
Our company policy is (supply good quality of food with reasonable prices)
We are working in the field of marine supplies and ship chandlers since 1998.
We have long time experience in supplying food to the marine units in the area of Gulf of Suez and Mediterranean Sea.
Our company is following strictly the rules of safety and hygiene for delivery of the food to the marine units
We have our own staff and equipment (containers) which are necessary to supply food to the rigs.
The last operation of supply food to a drilling rig was on the beginning of 2011 from Jan. Until May 2011(the rig Stena Forth)
Magic Marine Supply is providing the service of marine supplies to the following companies:
Trinity int. Services.
Tide Water Egypt.
Stena drilling.
Boluda Int.
Francois Marine.
Edison Offshore.
Wave-Field.
Multi-Wave.
Grant geophysical.
Gems Int.
Red Sea Services.
Atlantic Marine Service.
The main topics which Magic shipping is following for supplying marine units in any Egyptian ports are: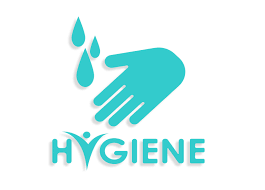 1. safety and Hygiene
we are carrying out the following standard rules of supplying food to make sure that food is safe to eat
all handlers and persons participate in carrying or delivery of food are clean body, clean cloth and good looking.
no watch, ring, chain to be worn. the persons participate in delivery of food have no long hair nor long nails.
all handlers are wearing gloves to carry and deliver the food.
all handlers and persons participate in the delivery of food are annually medical checked.
if for any reason one of our handlers sick ,he does not participate in delivery of food until recovered.
drivers of our refrigerator trucks are following our safety policy of wearing the seat belt, no speaking on mobile during the driving, follow the road speed limit.
car license and driving license are valid.
the refrigerator truck's tires, lights &indicators checked monthly also the refrigerator unit to be checked every 2 weeks.
the refrigerator truck is cleaning every one week after each supply operation.
2. Delivery Terms
food order to be submitted to us by e-mail by the vessel's master approved by the company.
delivery will base on a certain day to be determined by the company.
if any missing or rejected items, to be re-delivered to the vessel immediately or to be cancelled if there is no time.
if for any reason the vessel delayed, we should be informed by the company with enough time in advance.
delivery of food will take place on board the vessel either at waiting area or alongside the jetty or during mooring inner port or during the transit
the food will be delivered after completing all the formalities of health authorities and custom.
upon unloading of food on board, all items to be checked (quality, quantity and weights).
after the completion of check, the master to sign the documents of delivery.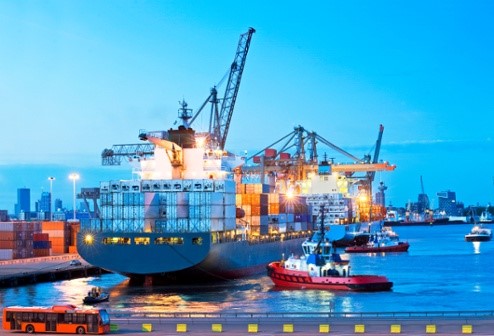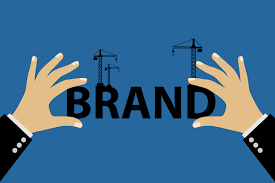 3. Brand Promotion
it is very important for our company to supply the update and new brands with high quality which it's sources are to be known, registered and approved by the Health authority.
we don't supply any imitate, false or similar name brands.
the name of product to be clearly written with the manufacture name and date of produce and date of expiry.
we follow the company requisition list and get the brand which is require but in case is not available we supply the same type of food with the same quality and known brand.
our prices will be based on the brands which is mentioned in the requisition list.
all details of items(weight-brand-type) will be clearly mentioned in our price list to avoid any confusion during delivery on board, Or for the invoicing.
Therefore, the same product delivers on board to be the same in the price list, the same in the invoice.
4. Prices
our price list is available upon request and is valid for 6 months from the date of awarding.
prices are including the transportation and custom formalities except for the case of using motor boat or water taxi.
during the 6 months, no changes on prices will be applied.
after 6 months in case of any changes on prices we will negotiate with the company the new prices.
in case no changes on the prices, the list will remain valid until the next 6 months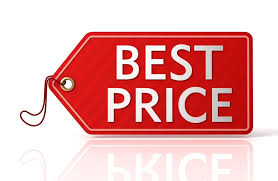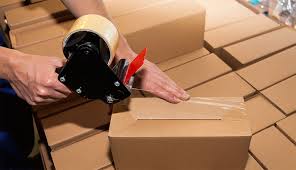 5. Packing
all frozen and chilled and fresh food will be properly packed as follows :
meat will be covered by cling film
chicken and ducks are packed in it's manufacture sealed plastic bag inside carton.
either the plastic bag or carton is marked with it's brand, date of manufacture and date of product and expiry.
rabbit in a foam plates covered with cling film.
fish packed in a foam boxes with ice.
all other frozen items to be supplied with it's manufacture packing (carton or boxes)
vegetables are packed in a plastic box covered with cling film.
rice & flour to be in it's manufacture plastic sealed bags (flour 1 kg -rice 5 kgs bags) no any loose or open bags to be used.
dry food will be supplied in same packing of it's manufacture.
all pre-packing items are labeled with production and expiry date and name of source.
The following items are not allowed to be supplied :- (damaged, blown, rusted cans- visibly damaged and dirty packaging-unfit food – bad quality-bad packing).
6. Storage & Transportation
the food to be transported and stored as follows:-
all frozen items transport in a refrigerator trucks
all dry items transport in a close truck.
the frozen items to be transported in -12C /chilled items and vegetables in 1C to 8C.
the storage places of dry food checked weekly to be sure it is cleaned, no pests and no dirties.
all dry items in warehouse are stored over wooden ballets and/or on a wooden shelf.
all frozen items in the warehouse are stored in deep freezers and/or in refrigerator units
we have our own equipment such as (10ft containers -dry & refrigerated- certified with pad eyes and slings) to supply food to the marine units (barges, drilling rigs, platform), which are working in the open sea, or in the oil field.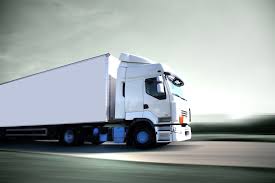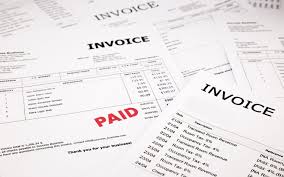 7. Payment Terms.
invoices to be issued as per price list, attached with delivery notes signed and stamped by the vessel's master.
invoices to be send to the company upon supply.
payment to be affected within 30 days from the date of delivery of food invoices to the company.
8. General Information
The following procedure take place in order to deliver the food on board:-
as soon as we receive the food requisition and the vessels movement schedule, We:
prepare the order (dry food in a close truck -frozen, chilled food and vegetables in refrigerator trucks.)
complete the custom formalities with custom.
collect the food items from our sources, check the quality, packing, quantities, numbers, and conditions of fresh and chilled items.
check the temperature of the refrigerator truck before load the food ,
be sure that no rust cans, no spoil food, no damage foods.
check all the labels and brands of the items also the date of production and expiry dates.
Load the dry items on the truck and frozen and chilled in refrigerator trucks.
quarantine doctor to check the food items to approve the food supply application in order the custom approve the supply of items to the vessels.
upon arrival to the vessel berth, we start offload the frozen, chilled and fresh foods directly to the vessel, then offload the dry items.
food items to be checked by the ship's Stewart and if there is no missing nor rejected items, the delivery note to be signed and stamped by the ship's master.
if any of missing or reject items, the delivery notes to be hold until the items to be substituted or to be cancelled in case no time to change it.