Need Help?
Please Feel Free To Contact Us. We Will Get Back To You With 1-2 Business Days.
magic@magicshipping.com
+2 0122 –2301211
Custom Clearance & Free Zone Facilities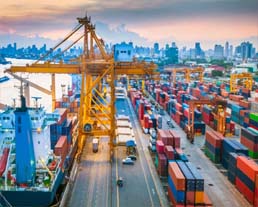 Custom Clearance (Import /Re-exportat) of Drilling Rigs, Supply Boats & Marine units working in Egypt :
Through our offices, we arrange & coordinate with the custom Authority for all the   formalities require for import or and re-export under any clearing status   (exemption– temporary import – duty paid – free zone – Transit).
We arrange for immediate custom import for the marine units up on arrival at working location by handling the following:
Prepare all necessary documents to open custom file such as (packing list, pro-forma invoice and custom declaration).
Prepare custom committee for boarding the unit for inspection at location up on arrival
Arrange for safe transport (helicopter – boat – etc…) to / from the marine units for custom Inspectors.
Complete all clearance formalities in a short time to secure legal working of marine units in Egypt. 
Follow the custom file during the project and arrange for renewal before the date of expire in order to avoid any custom fine
For re-export the same steps taken to avoid any delay for sailing from location to the next employment.
Arrange for closing custom file immediately after completion of re-export formalities.
We are handling custom clearance of the equipment & marine units
of the following companies:-
Shell Egypt-rig/deepwater expedition
Atwood Oceanics-rig/atwood hunter and Atwood aurora
Stena drilling-rig/Stena Tay & Stena Forth
Atlantic Marine Services-rig/K.S.Medstar 1.
Tide water marine-all supply boats working in Egypt
CGGVritas/ardisis-all boats working in Egypt
Posh pemco pte Ltd-supply boats (posh commander &posh champion)
Transocean-rig/interocean 3
Custom Clearance of air freight and Ocean freight.
Our official license as a custom clearance agent enable us to perform the following:
Custom clearance for any cargo, materials & equipment arriving by airfreight at Cairo airport or by sea freight at any Egyptian port.
Export or re-export of materials, equipment and samples of dangerous goods by sea freight or airfreight to any country around the world.
Booking containers from any major port in Egypt (Suez – Alex. – Damietta – Port Said) to any port in the world with reasonable freight prices.
Transporting materials ,equipment & containers from Custom areas to anywhere in Egypt
Liaisoning with authorities & stevedores for smooth & quick loading / discharging operation & completing all custom clearance formalities for bulk and general cargo.
Arrange for storage of cargo inside Port Said Port and all Egyptian Ports.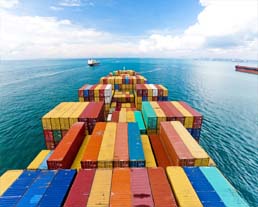 Free Zone Facilities
Magic Shipping Agency has two warehouses in two different free zone areas (Amyria – Alexandria & Ataqa – Suez) The free zone give more facilities for importing equipment/materials into the country under the free zone umbrella and store it in the country until it will be required .also the rigs and marine units can be imported to the free zone, for working under the umbrella of oil company.
Final Settlement / Reconciliation:
Arrange for partial & final settlement/reconciliation of all import shipments including the marine units in order to close the files with custom & release the company outstanding payments and L/G with OIl companies and EGPC/EGAS
Magic Shipping arrange the following:
Prepare the list of all import and export shipments, consumed, and junk items.
Review all the files of imports and exports with E-Gas & EGPC.
Liaise with custom authority to collect all custom files from different clearing locations.
Liaise with custom inspectors to review all documents of import and export shipments in order to close the custom file and issue release letter to oil company in order to refund the L/G and release all outstanding payments.